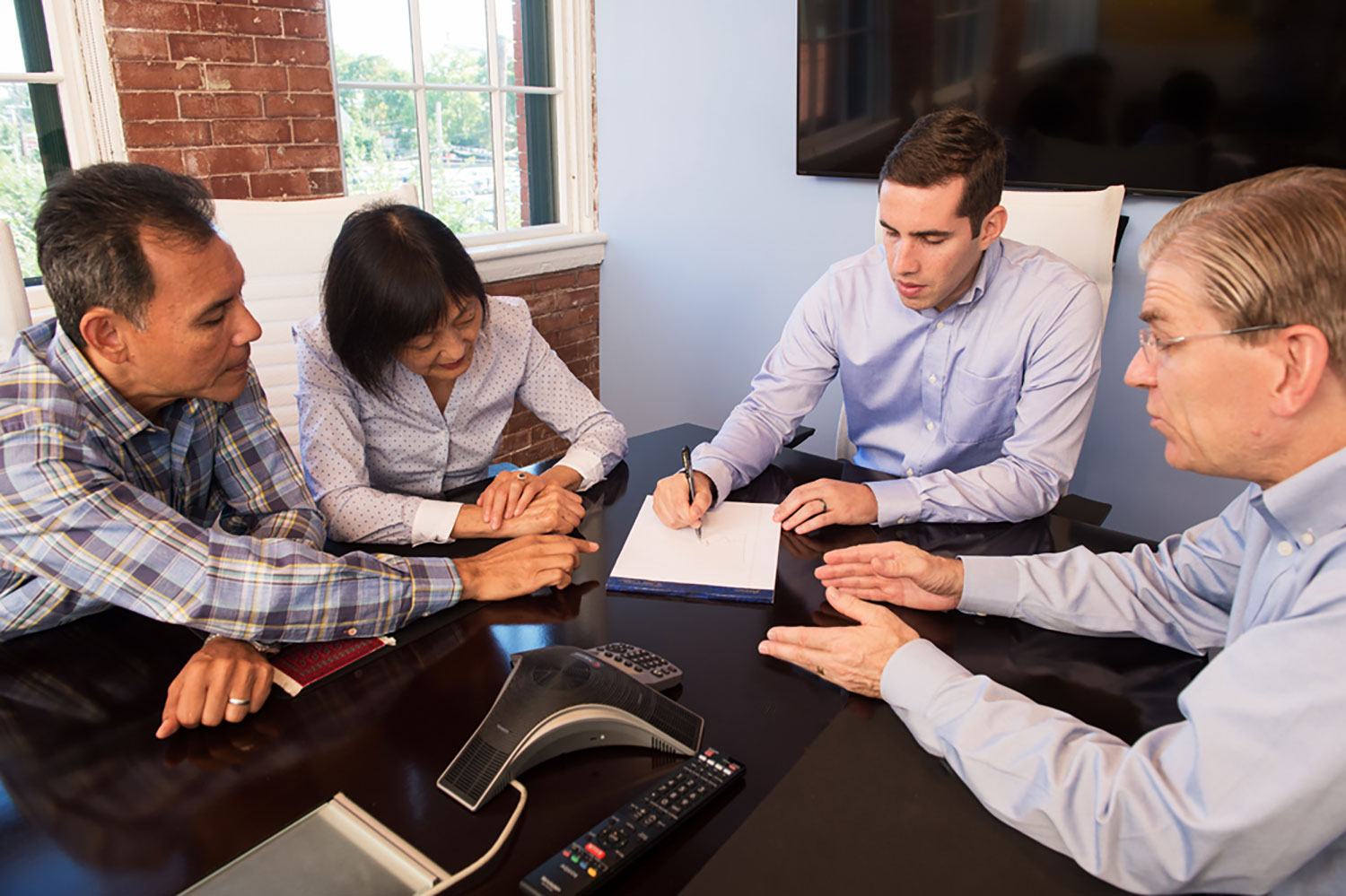 What questions can you ask to ensure your financial assets will be in the right hands?
Is the firm a fiduciary?
Fiduciary: adjective: of, relating to, or involving a confidence or trust
When a firm is a fiduciary, their allegiance is with you, the client. They don't get bonuses or commissions for pushing a certain fund or stock. They are required to work in your best interest.
Sensible Financial Planning and Management is a fiduciary. We work for you.
Will I have a dedicated financial planner or someone different every time I call?
There's nothing worse than calling your financial planning company and having to explain who you are and what you need each time. You've worked hard for this nest egg. It'd be nice if your financial planning firm acted like taking care of it was important to them too.

To ensure you get the best possible counsel, we take a team approach. One member of the team is always a senior partner at the firm and at least one of your team (and sometimes both) are CERTIFIED FINANCIAL PLANNERS™. Our teams help you reach your financial and personal goals and ensure continuity.
What if I don't care as much about amassing a fortune as I do living comfortably and happily?
Talk to a planner at any prospective firm. Are they talking a lot about piling up assets or asking what you hope to do with your savings? Are they listening or selling?

Sensible listens to what you want and acts accordingly. If you want to retire at a certain age, start a non-profit, or leave something for your loved ones, we'll design a plan to help you to work toward that goal. 
What should a financial planner know?
A good financial planning firm should have expertise in retirement funds, investments, taxes, and insurance. It takes a combination of all these elements to build a successful portfolio and offer the peace of mind you're looking for.

The Sensible team has over 100 years of accumulated expertise in wealth management, investing, taxes, insurance, and budgeting to help you arrive at your destination with enough in your pockets to enjoy your life. In addition, the Sensible team focuses on one of the most important skills for financial planners, active listening.
How do I know the firm and the planner are reputable?
Do some members of the firm have CFP® (CERTIFIED FINANCIAL PLANNER™) after their names? The CFP® designation indicates the employee has taken post-graduate courses, passed a difficult test, and worked in the financial industry for a certain number of years. It connotes a high standard of knowledge.

Look for the firm and the individual on the NAPFA (National Association of Personal Financial Advisors) database. All NAPFA members are fiduciaries and follow a strict code of ethics.

Sensible Financial has 9 team members with the CFP® designation, two CFAs, a PhD, a JD, and two MBAs. The firm and individual employees are members of NAPFA.
Now, ask yourself a few questions.
Did the financial planner talk or listen?
Did you feel rushed?
Was it a congenial atmosphere?
Did it seem like your savings were a priority?
Did it seem like they'd rather be somewhere else?
Did they make you feel like you were important to them?
Did they make you feel like your money was small potatoes?
Talk to your friends. Call a few firms and make appointments. Ask questions. Then, come see us.
At Sensible Financial we love what we do. Clients depend on us to help them fulfill their lifelong ambitions. It's a responsibility we don't take lightly. We appreciate what a privilege that is, so we work hard to deserve it.
At Sensible, we study, research, analyze, and plan every day to help our clients realize their dreams.
Do you have questions? Contact us and we'll set up an informal phone call.